The Defenders of Crooked Lake will conduct its annual business meeting on Thursday March 18, 2021 at 6pm. While we look forward to resuming our traditional pot-luck dinners in future years, this year's event will be an outdoor, socially-distanced business meeting only.
Kent & Cindy Lilly have generously offered the use of their pasture off Rogers Road, just south of Seminole Road. Parking will be along Rogers Road. Golf carts or walkers are welcome. We look forward to seeing you there. The meeting location is shown in the figure below. Click here for directions.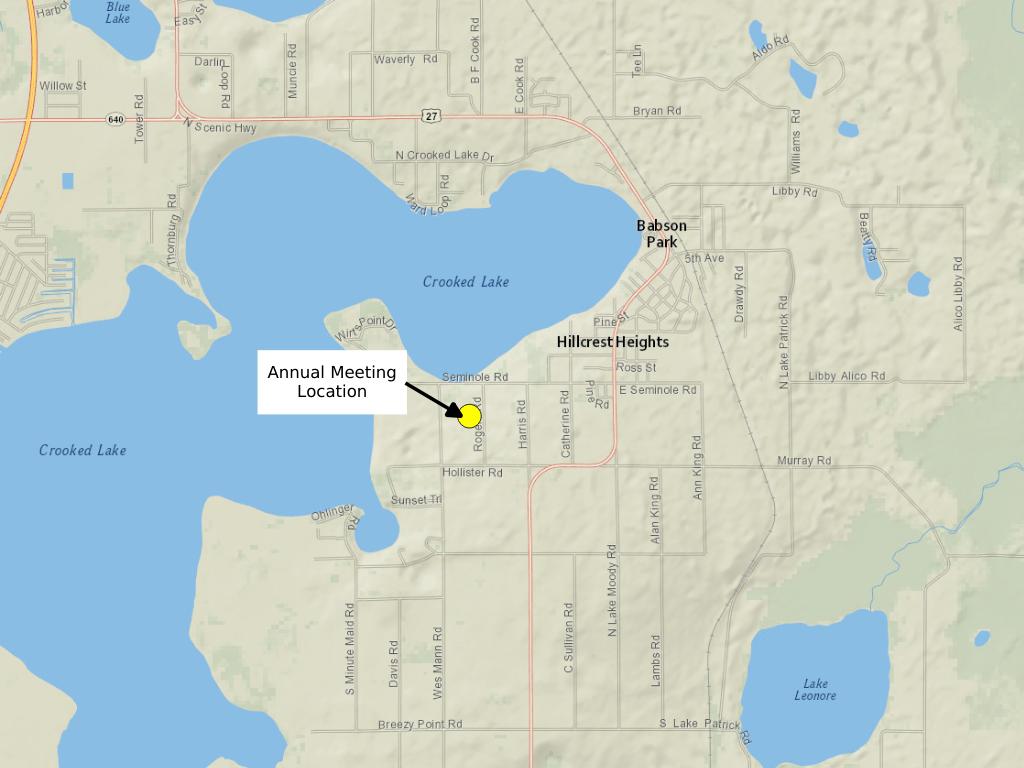 Renew your Membership
We will be collecting payments for 2021 membership at the Annual Meeting. If you're unable to join us for the meeting, please click here for info on how to renew.