The Defenders of Crooked Lake are in the process of cataloging and digitizing our historic records. Over the coming months, we plan to share stories and photos from the archives.
In this first installment, we're hoping for some community support to help us solve a mystery. Board member Steve Morrison found the following photos in his archive.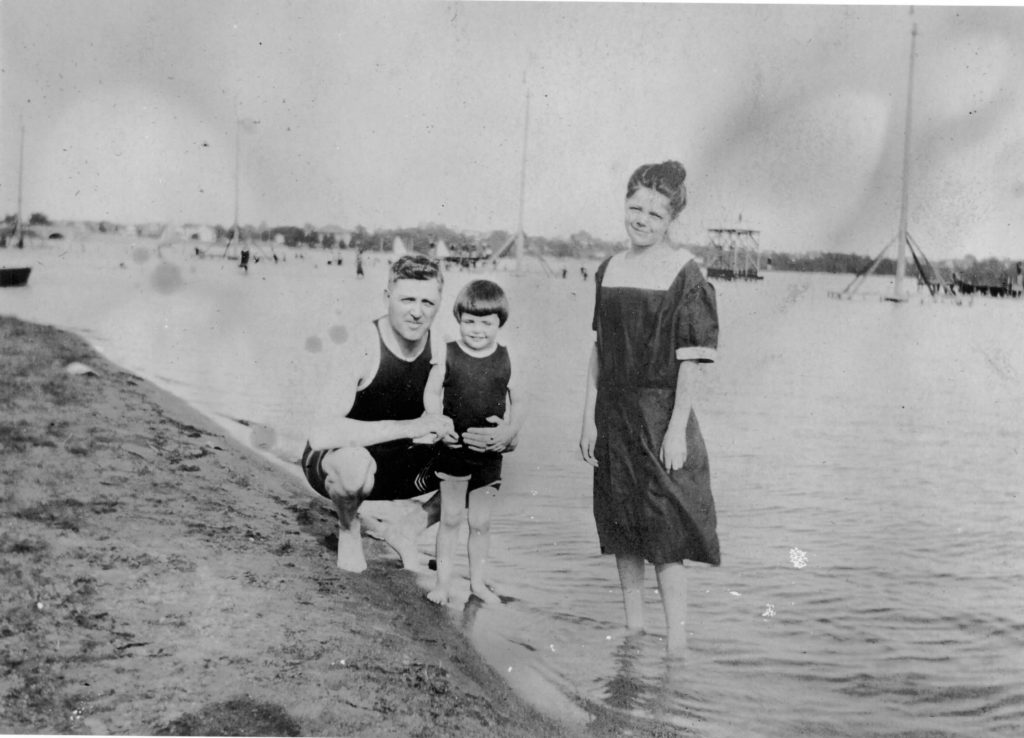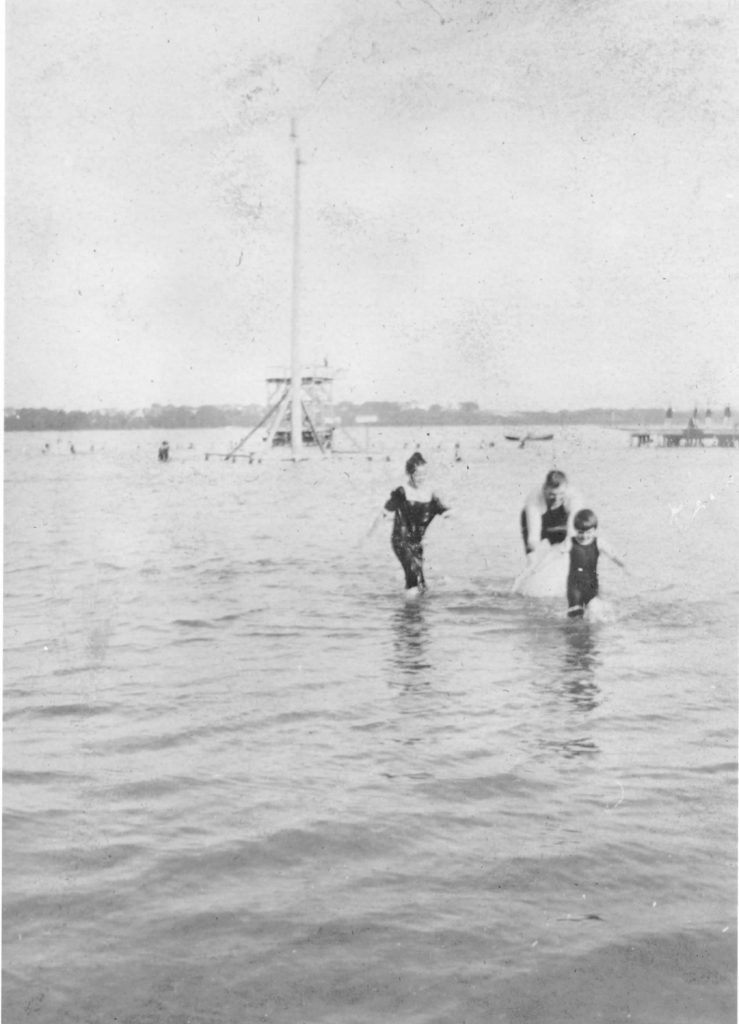 According to a record at the State of Florida Library and Archive, the people in the photographs are identified as "Mr. Ahern at the lake with Virginia and Doris".
According to Louise Quinn's book Crooked Lake-Babson Park Rediscovered, John J. Ahern and his wife Virginia arrived in Crooked Lake in 1920. Their daughter Rosemary was born in 1917. In the photos above, she appears to be approximately 4 years old, which would mean the photos above were taken in approximately 1921. They lived near the Hillcrest Lodge. Presumably, these photos were taken in that part of the lake.
Our question to our readers: Can you explain the wooden structures seen in the background of these photos?
They appear to be tall wooden poles supported by wooden frames. There appears to be at least 4 of them. If you have any information about the nature or origin of these structures, please send us an email at info@defendersofcrookedlake.com. New information will be shared in future newsletters.
One theory is that they are moorings for air ships (i.e. Zeppelins). Local resident Harry Vissering worked for the Goodyear Tire Company on their early efforts to manufacture air ships, and air ships were known to fly through central Florida around this time. Do you have any records or photos to support this idea? If, please send them our way!